Visit ENCO at IBC 2018, Stand 8.A59!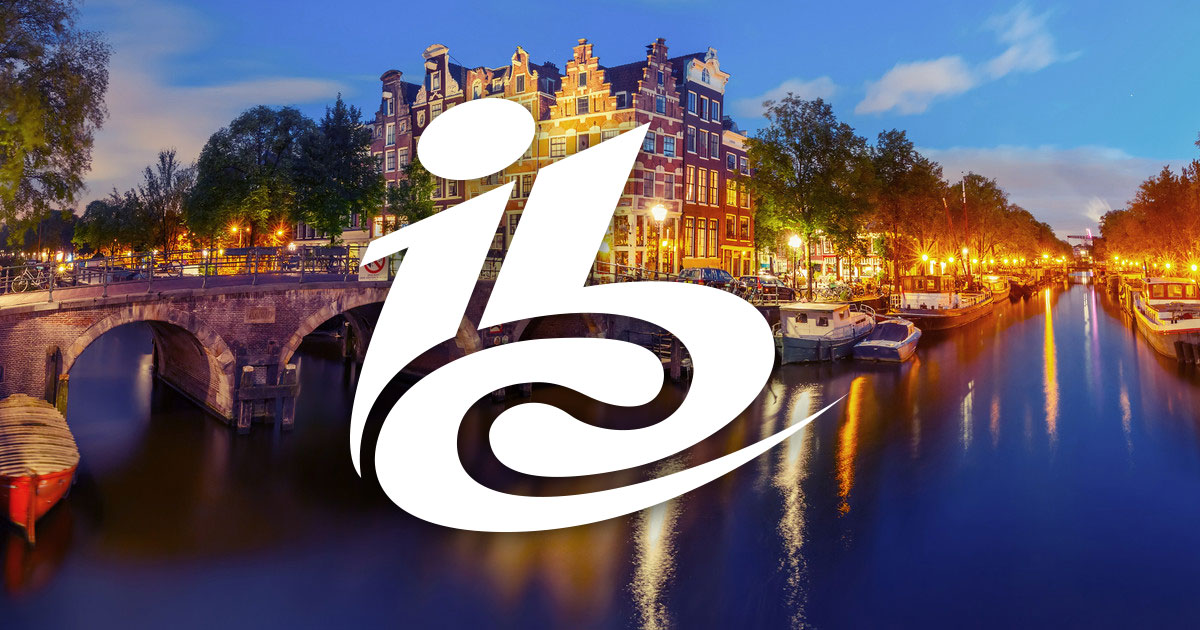 Fill out the form to the right to schedule a meeting or product demo. We look forward to seeing you there!
For those who can't make it to Amsterdam, be sure to follow us on Facebook or Twitter for live updates from the show floor!
On Display at IBC 2018

DAD Radio Automation

DAD is a complete audio playout automation and control system for radio and television. DAD's incredibly rich feature set enables television and radio broadcasters to ensure reliable, accurate delivery of all audio content on time, every time.

MOM Automated Playout for TV

MOM (Media Operations Manager) is a complete automated playout system that brings automatic ingest, media asset management, graphics, and playout automation together into one platform. Leveraging the powerful engine, configurable front-end layout and ease of use of ENCO's award-winning DAD radio automation, MOM allows a single operator to ingest, schedule, edit and playout media from the same system, unifying all media workflow operations within one workstation.

enCaption Automated Captioning

EnCaption is a unique totally automated hardware/software system that can automatically generate captioning on live or recorded video. Using enCaption, content creators can provide real-time, live captioning to their hearing impaired audience anytime, without any advance notice and without the high costs of live captioners or signers.

HotShot Instant Audio Playout

HotShot is the professional 'button box' solution for stadium, house of worship, and live sound applications. Powerful features include auto trimming, instant cueing, auto ingest, and custom asset reporting. It's the perfect combination of solid hardware and reliable software that delivers both ease of use and real value.

SideCAR Radio Logger

Maintain and monitor legal compliance with built-in audio and event logging capabilities. Save and generate reports regarding identifications, as-run traffic reports, and speech-to-text logging and timestamping to keep your station and staff covered.

MusicMaster Scheduling

MusicMaster is the fastest-growing and most powerful music scheduling software for radio and music television stations worldwide.

Visual Radio

Turn your radio station into a complete multimedia experience with automated camera switching, music video playout, and graphical overlays.

Manually control every aspect of your production in real time, or let ENCO's award-winning automation take care of everything, so you can focus on what really matters.

StreamGuys

StreamGuys delivers content to web, mobile and OTT devices. Together, ENCO and StreamGuys offer turnkey radio solutions focused on tightening automation and streaming workflows. Interoperability and monetization are key focal points. StreamGuys and ENCO empower broadcasters with a single solution that integrates more flexible in-stream advertising options, powerful video resources and virtualized platforms in the cloud that minimize hardware and operating costs.

EnCloud

enCloud is a collection of mobile and web-based applications that allow you to manage your library and playlists, record voice tracks on your phone, tablet, ar browser, and remate control your DAD automation system from anywhere in the world with an internet connection.

ClipFire

ClipFire is an all-in-one hardware solution for instant video playout. Designed with simplicity in mind, the main user interface is an array of buttons to fire video clips with thumbnails, file information, progress meters and a powerful ENCO library system to keep all of your assets organized and at your fingertips. It's never been easier to play a video clip, overlay a graphic, send a command, even fire several audio clips at once, making ClipFire a must-have for any media operation.

Benztown

Imagine always pulling up a library or page of relevant content and liners for any occasion all without the need to download assets manually. With ENCO's Benztown application, you can streamline the acquisition of radio imaging, production libraries, programming, jingles, or voiceovers.

NewsBoss

NewsBoss® is the powerful newsroom system designed for radio news professionals and used by hundreds of radio newsrooms around the world. NewsBoss provides an entire suite of powerful specialized tools designed to enable you to deliver the highest quality news content possible. News Gathering, Content Creation, Newscast Management and On-Air Presentation are faster and more accurate with NewsBoss.

ENCO1

ENCO1 is a fault tolerant virtualized solution designed around a unique specification for the radio automation environment. It increases reliability, reduces operating expenses, and decreases your automation system's footprint - all while lowering a facility's total cost of ownership. ENCO1 is capable of replacing 5, 10, 20 or more workstations and servers in a single facility.