INFOCOMM 2018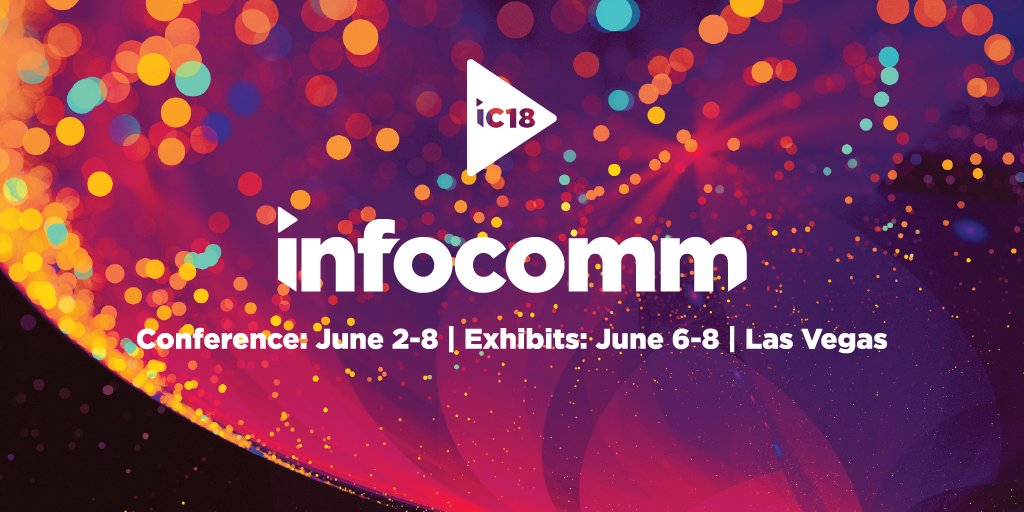 InfoComm is the year's biggest A/V show, and ENCO's solutions are the main attraction.
ENCO is a household name in the broadcast industry for delivering world class solutions to thousands of television and radio broadcasters on six continents. But ENCO automation isn't limited to the studio, our product range can supply automated captioning, instant audio and video playout, and tackle just about any audio/video task with unparalleled ease and reliability.
Fill out the form to the right to schedule a personalized demo or face to face meeting. Then visit our booth to see all of our A/V products in action and understand how ENCO provide an all-encompassing solution for whatever you need. For those that can't make it to Orlando, make sure to follow us on Twitter or Facebook for live updates from the show floor.
Visit us in Booth C-4167!
On Display at InfoComm

EnCaption Automated Captioning

EnCaption is a unique totally automated hardware/software system that can automatically generate captioning on live or recorded video. Using enCaption, content creators can provide real-time, live captioning to their hearing impaired audience anytime, without any advance notice and without the high costs of live captioners or signers.

HotShot Instant Audio Playout

HotShot2 is the professional 'button box' solution for stadium, house of worship, and live sound applications. Powerful features include auto trimming, instant cueing, auto ingest, and custom asset reporting. It's the perfect combination of solid hardware and reliable software that delivers both ease of use and real value.

EnStreamer Raspberry Pi-Based Streaming Solution

enStreamer is a dedicated-hardware solution for storecasting, digital signage, audio streaming, or linking between playout systems. Display dynamic menus and greetings which can change at certain times of the day, play in-store announcements and background music with seamless transitions, or assign different playlists to each zone within a store and control it all from one library. Best of all, enStreamer is small enough to fit behind any digital sign display.

MOM Video Automation

MOM (Media Operations Manager) is a complete automated playout system that brings automatic ingest, media asset management, graphics, and playout automation together into one platform. Leveraging the powerful engine, configurable front-end layout and ease of use of ENCO's award-winning DAD radio automation, MOM allows a single operator to ingest, schedule, edit and playout media from the same system, unifying all media workflow operations within one workstation.

ClipFire Instant Video Playout

ClipFire is an all-in-one hardware solution for instant video playout. Designed with simplicity in mind, the main user interface is an array of buttons to fire video clips with thumbnails, file information, progress meters and a powerful ENCO library system to keep all of your assets organized and at your fingertips. It's never been easier to play a video clip, overlay a graphic, send a command, even fire several audio clips at once, making ClipFire a must-have for any media operation.