ClipBoard
Take complete control of your button arrays with ClipBoard. The next-generation OLED control surface goes beyond the limitations of traditional button boxes, allowing for images and visual confirmation of playout to be displayed on OLED screen buttons.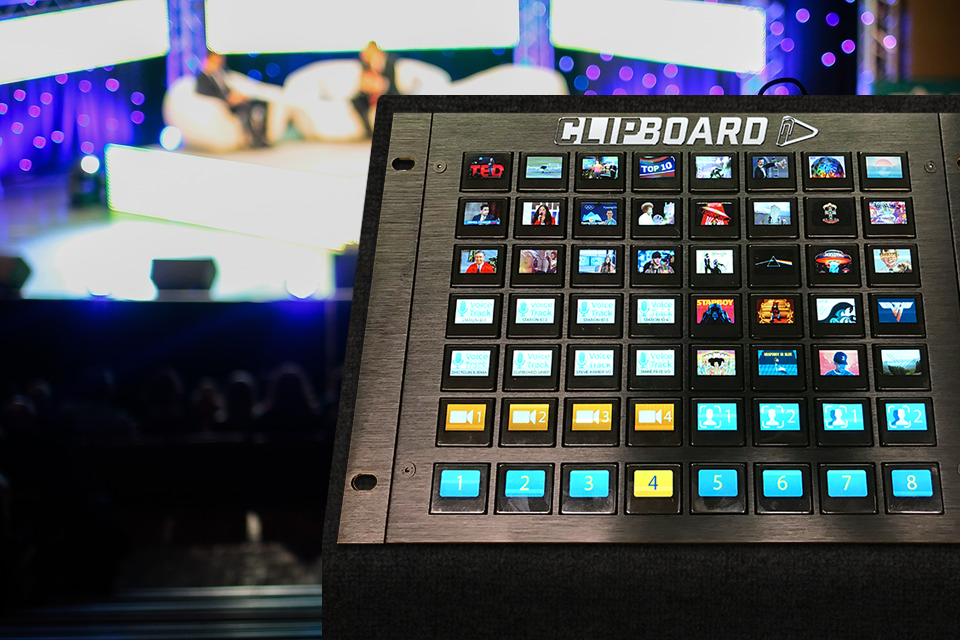 Simplify Your Control Workspace
With ClipBoard, operators don't need to look at both the button box and the screen to locate what they want to play and see the result, everything is visible right on the control surface. When an asset is played, ClipBoard displays a countdown timer on the button itself, providing instant visual feedback.
Trigger Anything in Your Library
ClipBoard buttons can trigger any asset available in the automation or playout system, including MOM, DADtv, HotShot, and ClipFire. Get instant, physical access to all your video, audio, and graphics without having to jump between screens or use a mouse and keyboard. DCL (DAD Command Language) operability allows you to easily access video switching commands, macros, trigger new recordings, and control just about any broadcast device via IP, serial, or GPI.