StreamGuys
Streaming media services for the smartest businesses on the internet

In business since 2000, StreamGuys is an industry-leading service provider of live and on-demand streaming, podcasting delivery, and software-as-a-service (SaaS) toolsets for enterprise-level broadcast media organizations. The company brings together the industry's best price-to-performance ratio, a robust and reliable network, and an infinitely scalable cloud-based platform for clients of any size to process, deliver, monetize and playout professional streaming content. StreamGuys supports many of the world's largest Podcasts, global TV and radio broadcasters, video and audio production companies, houses of worship, retail and hospitality businesses, government organizations, medical and healthcare services, and live venues for sports and entertainment. The company excels in developing and deploying technologies for business growth and revenue generation, including dynamic ad insertion, mobile streaming and detailed business and data analytics.
StreamGuys and ENCO Partnership
StreamGuys delivers content to web, mobile and OTT devices. Together, ENCO and StreamGuys offer turnkey radio solutions focused on tightening automation and streaming workflows. Interoperability and monetization are key focal points. StreamGuys and ENCO empower broadcasters with a single solution that integrates more flexible in-stream advertising options, powerful video resources and virtualized platforms in the cloud that minimize hardware and operating costs.
Check out demos of StreamGuys integration with ENCO DAD and MOM below!
SGrecast
Simplify your workflow, save money on staffing, and monetize repurposed content with SGrecast.
StreamGuys is helping broadcasters grow with SGrecast; a multi-user, SaaS platform that quickly records and converts live streams into side channels, podcasts, and rebroadcasts.
Including a full suite of scheduling tools, automated delivery, and limitless possibilities for content creation, SGrecast broadens your online footprint – and your audience share - for the digital media age.
SGrecast brings the following benefits together into an easy-to-use, fully managed, hardware-free SaaS solution that is available to any number of users, from any networked location:
Use Cases
| | |
| --- | --- |
| | Cox Media Group records live shows that are automatically converted into podcast episodes. They also schedule stream blackouts for live events with SGrecast. CMG uses SGrecasts grouping to organize users and content by market. |
| | MiLB uses SGrecast to record their games for archiving and editing of game highlights. |
| | The Cleveland Browns are recording a daily two hour talk show that plays pseudo-live for 22 hours a day. They leverage their talk show content while saving man hours by automatically turning it into podcast episodes, published to iTunes. See Example |
| | WWOZ uses SGrecast to automatically convert and publish the last two weeks of live content into on-demand shows. Shows are automatically updated after 2 weeks. See Example |
SGrecast Features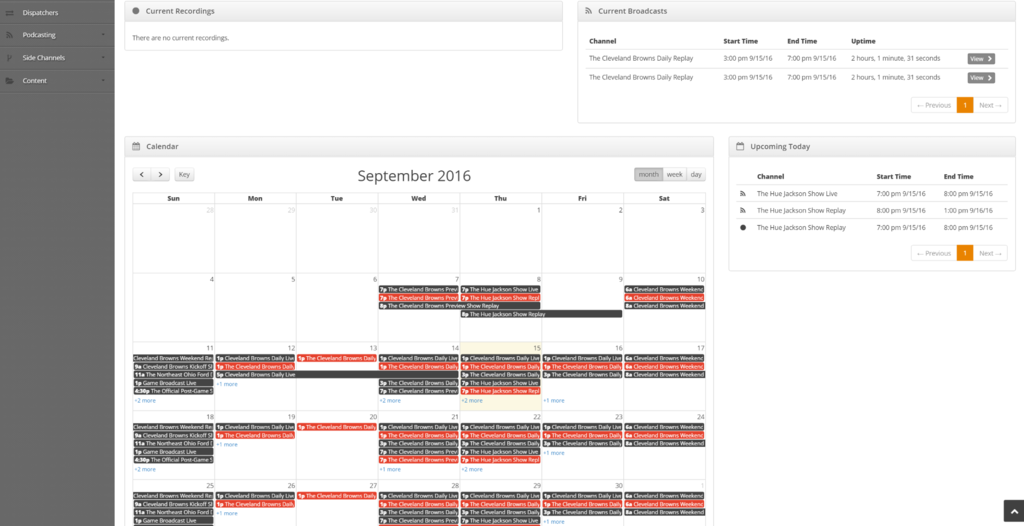 Recording
Audio support for Icecast AAC and MP3
Video support for HLS and RTMP – New Feature!
Record on a singular or repeating schedule – Free staff from manually recording shows
Trigger audio recordings based on in-stream metadata
Podcasting
Publish all of your Podcast RSS feeds from SGrecast – Simplify your workflow
Create Podcast episodes from any content – It's easy!
Metadata support for Podcast channels
Multiple formats including JSON, RSS, XML and ECHO
Automatically publish to iTunes
Broadcasting
Scheduled broadcasting of content to any Icecast server in MP3 or AAC – Reach all browsers
Broadcast from files or syndicate another live stream
Broadcast once or setup reoccurring broadcasts – Enter your program schedule only once
Other Features
Waveform Editor – Simple edits? No need to download!
Multi-user, SaaS platform – All your content is in one place, accessible anywhere
Built-in on-demand player that automatically updates – Zero click publishing
Socialize clips from within the SGrecast system – It's easy!
SGplayer
Your one-stop HLS and HTML5 media player with ad-insertion and metadata integration
Don't burden your team with figuring out browser compatibility and metadata integration. SGplayer is managed and hosted by StreamGuys to unload the heavy lifting from your IT department. As your streaming media partner, we have done the work of personally developing and testing a media player that is reliable, versatile, and ready-to-go. This is the only media player you will ever need!
SGplayer Features: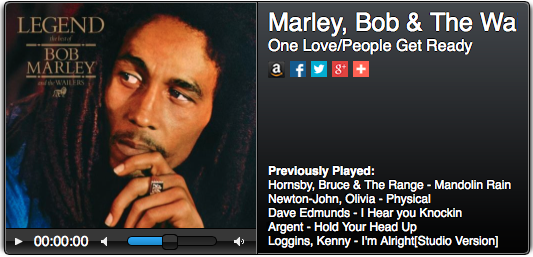 Audio and Video
HLS, HTML5 and Flash support
Mobile version dynamically scales for use on any device
Displays all your metadata (album art, artist, song title, album title)
Video closed captioning support
Integrates with our Ad-Insertion Solutions to monetize your content (Google DFP, Adswizz, and TargetSpot)
Social Media Integration - allows your audience to share your stream
Multiple audio/video streams supported in one player
Nielsen SDK-enabled for including digital listening in ratings
Includes bar-style player generation for on-demand content playback
SGmetadata
Lower the cost of sending metadata to listeners
Today's radio fans expect to see metadata (song, artist and album artwork) when listening to a stream. SGmetadata makes this possible and reduces the costs of older metadata solutions.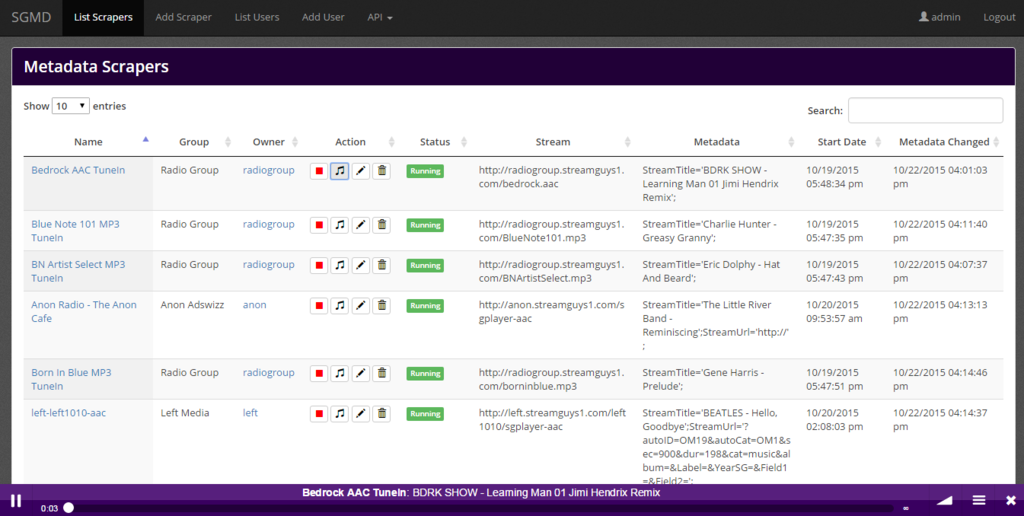 SGmetadata uses push-based metadata which reduces the server/client workload. Older 'short polling' methods require servers to be contacted every few seconds – even if nothing has actually changed. SGmetadata only sends new metadata once the song is updated.
Features
Get alerts when metadata triggers for mid-roll ads don't come through
Reduce bandwidth and server load
Send metadata to 3rd party services such as TuneIn
Get alerts when metadata stops updating
SGreports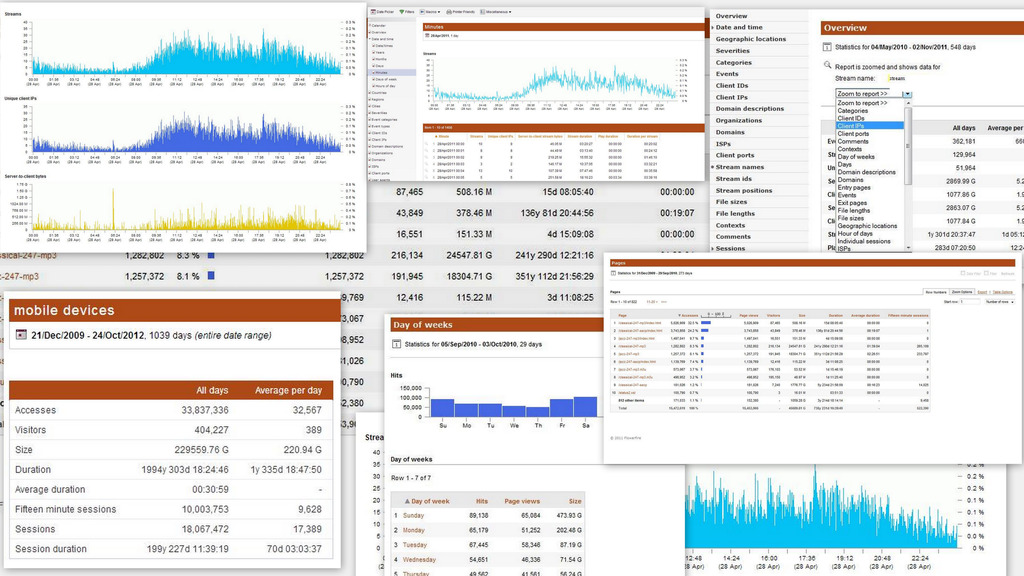 Get familiar with your audience's trends, habits and usage
Royalty reporting tends to be complicated for broadcasters. SGreports makes it less painful by logging your data and making royalty reports available for export in the correct format. SGreports also provides radio centric statistics for broadcasters.
Features:
Monitor trends over time
Radio centric stats – CUME, TLH and ATH
Metrics can be viewed per file or directory; by hour, day, month, and year
Easily export royalty reports
DAD (Digital Audio Delivery) Demo
This stream is originated on an ENCO DAD instance hosted in the StreamGuys cloud. DAD supplies all the in-stream metadata, including mid-roll ad replacement and song info (album, artists, title). The mid-roll ads are dynamically inserted server-side by AdsWizz Audioserve, which is also hosted in the StreamGuys cloud. SGplayer displays information that the listener cares about – artist, song, album art and previously played.
If this was a terrestrial radio station, AdsWizz could be used to simulcast ads to listeners in the same market and replace ads for out-of-market listeners.